Ground floor room is available now and includes a permanent electronic 2 section therapy couch.   Also features sofa, desk and storage shelves and being ground floor has wheelchair access.  Suitable for therapies that make use of a treatment couch.  Availability going fast!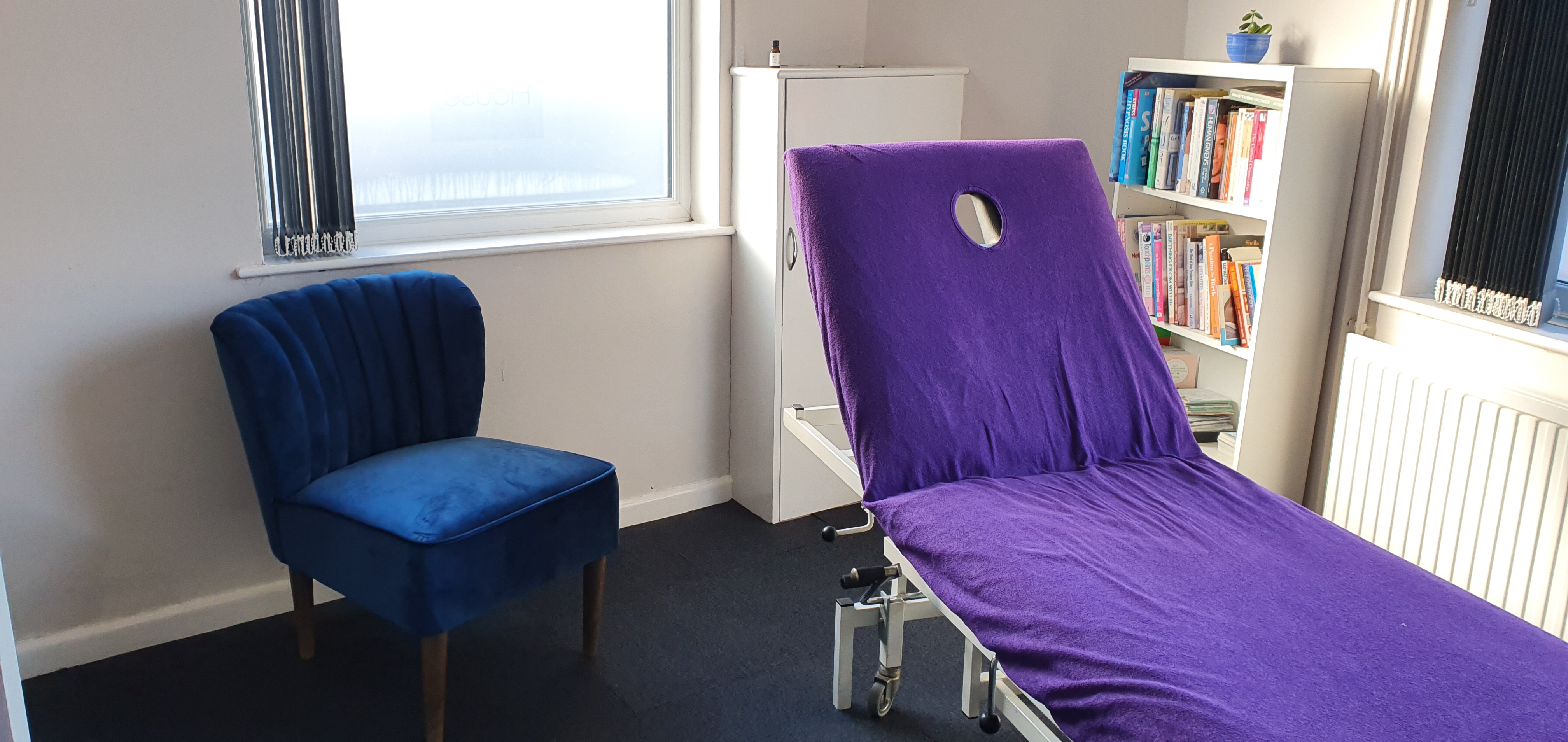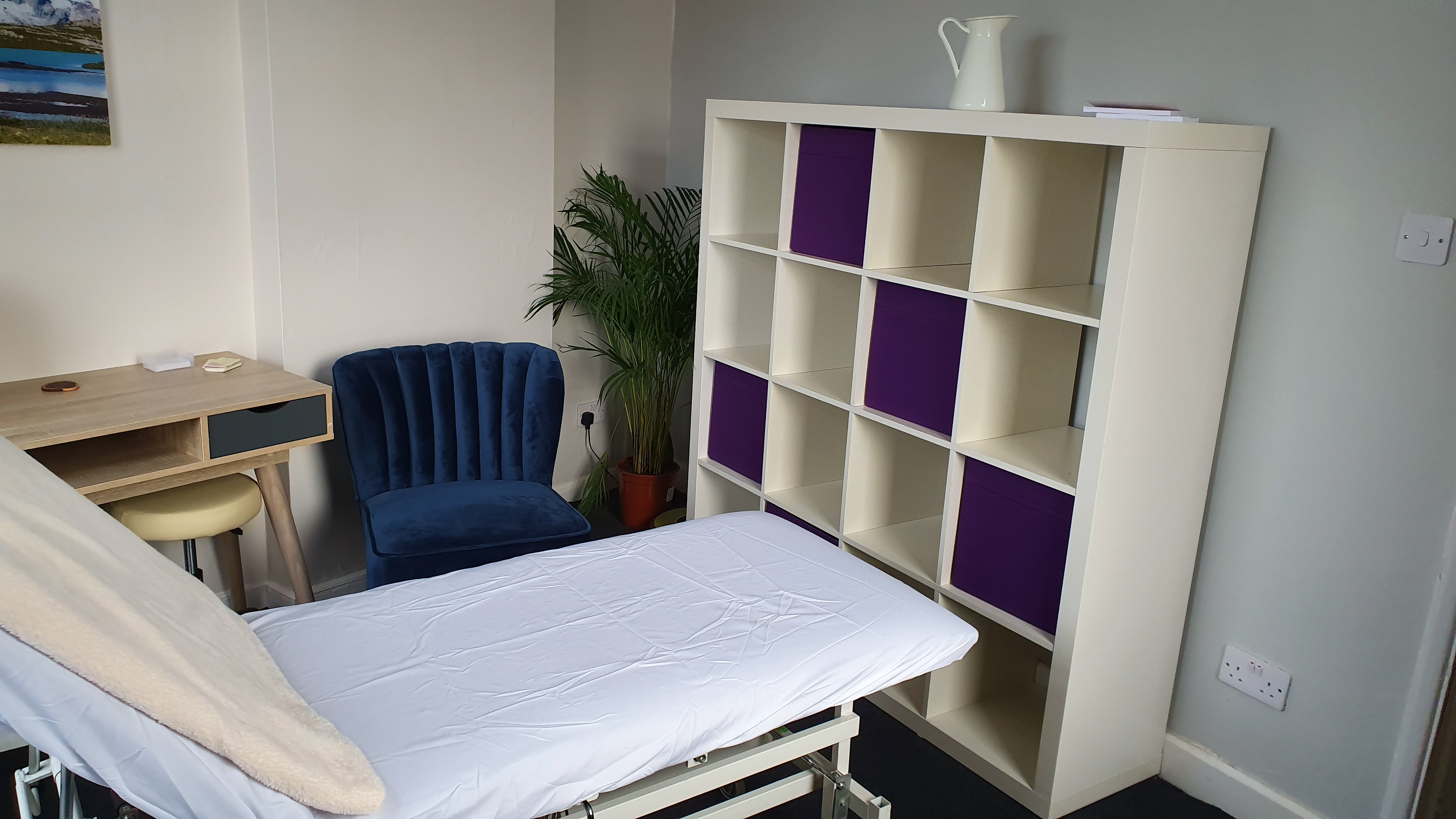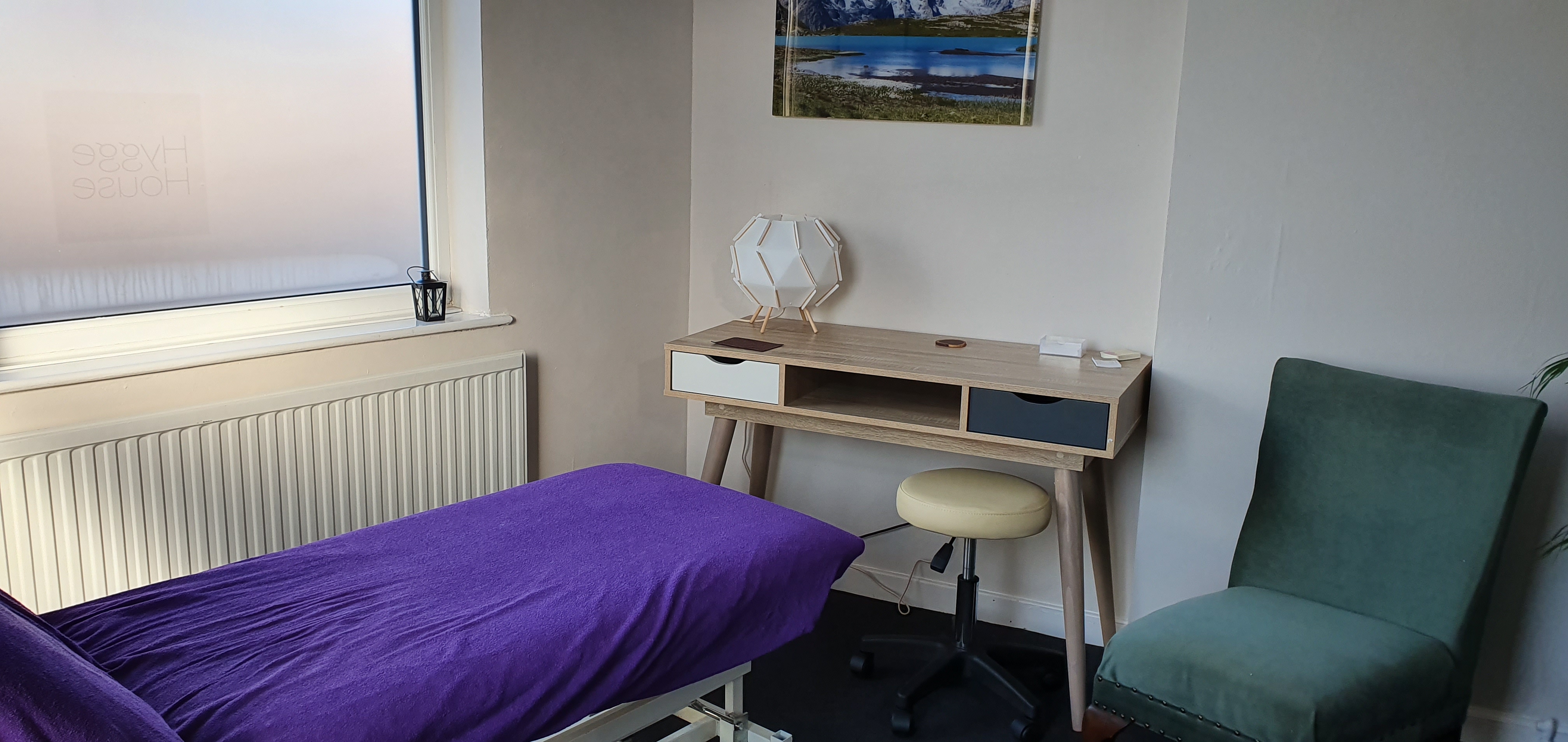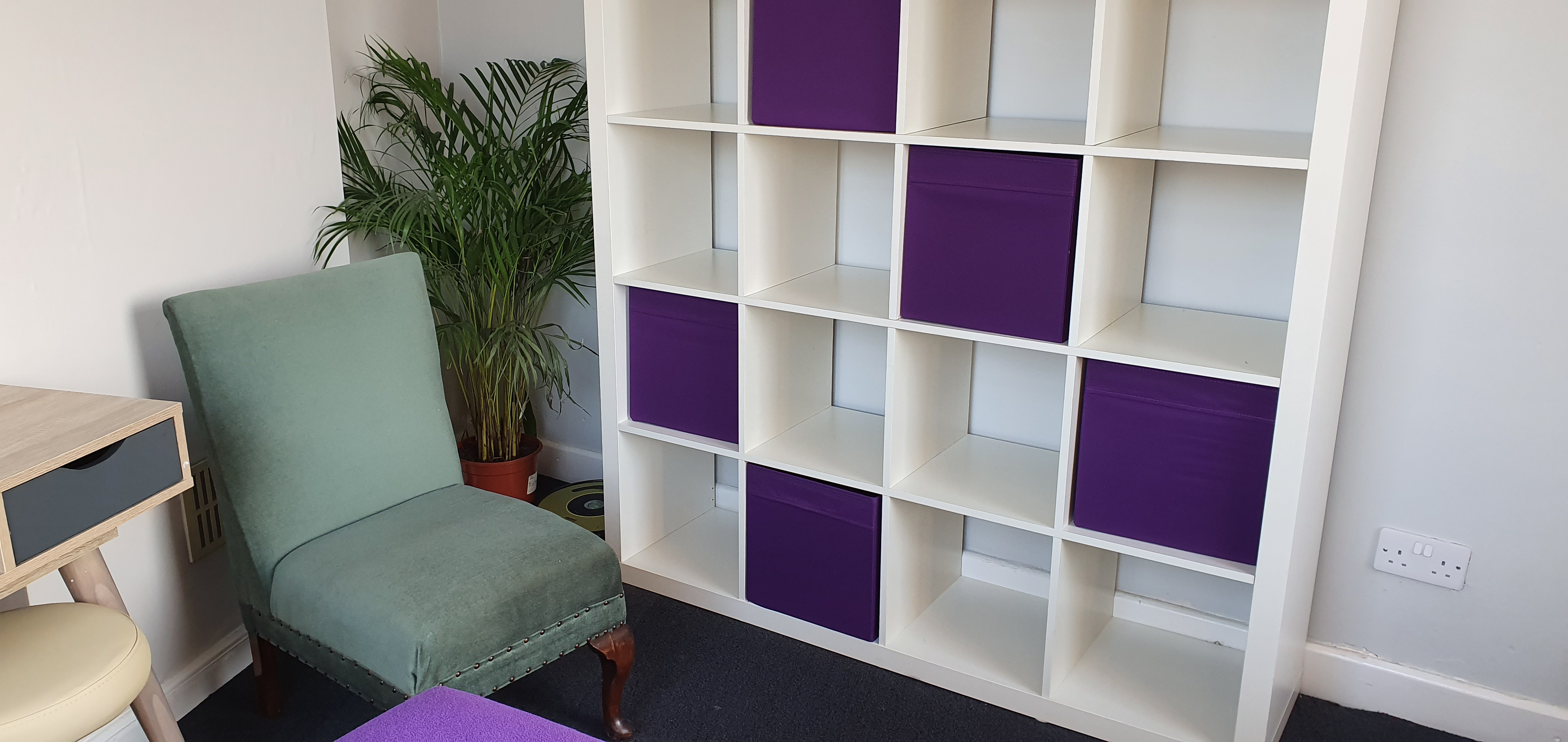 Our spacious double aspect room 2 is almost full with only evenings and weekends available.  With sofa, therapy chair and desk this is suitable for talking therapies such as counselling or psychology or anything that requires a 1-1 or 2-1 setting.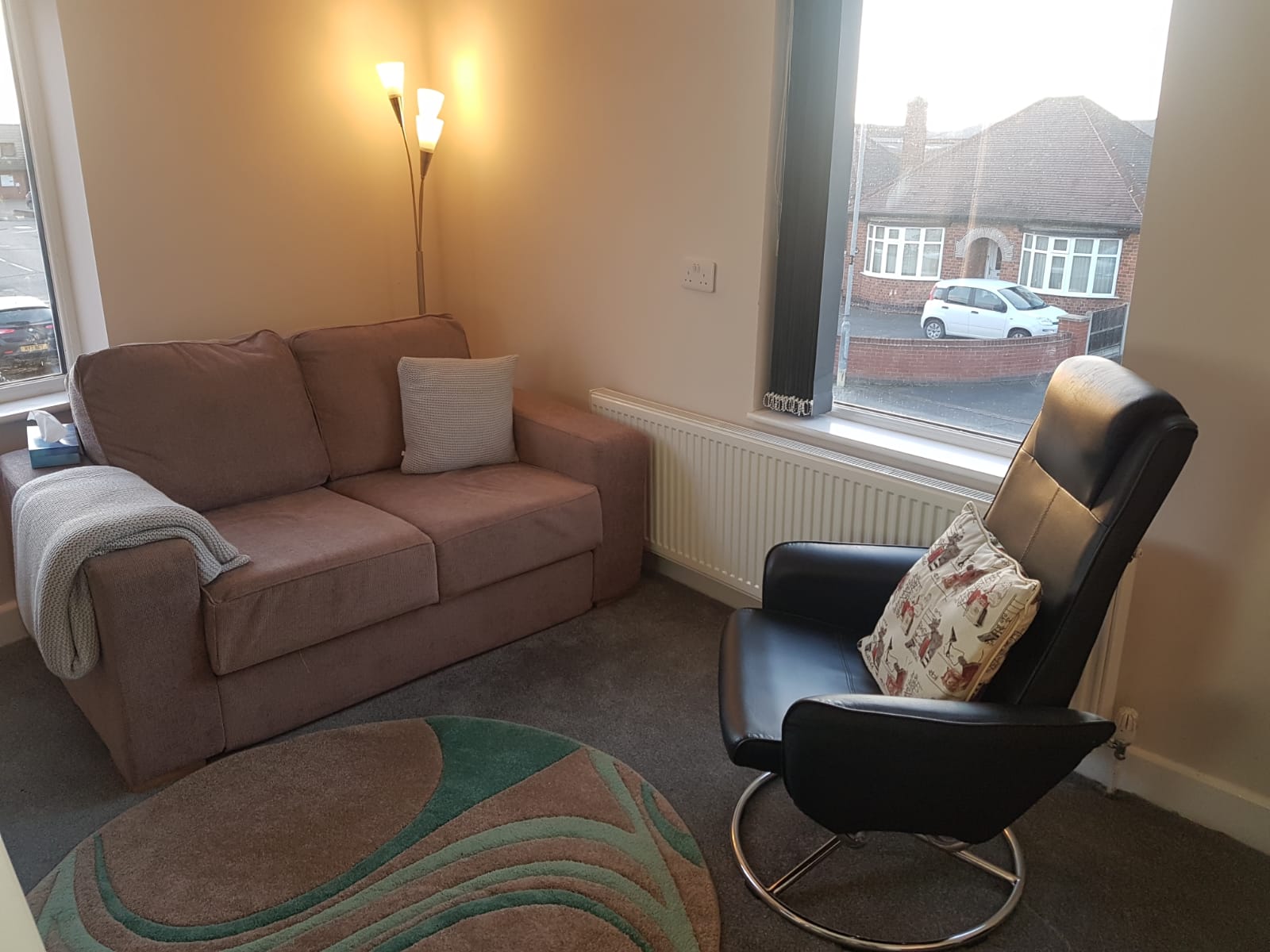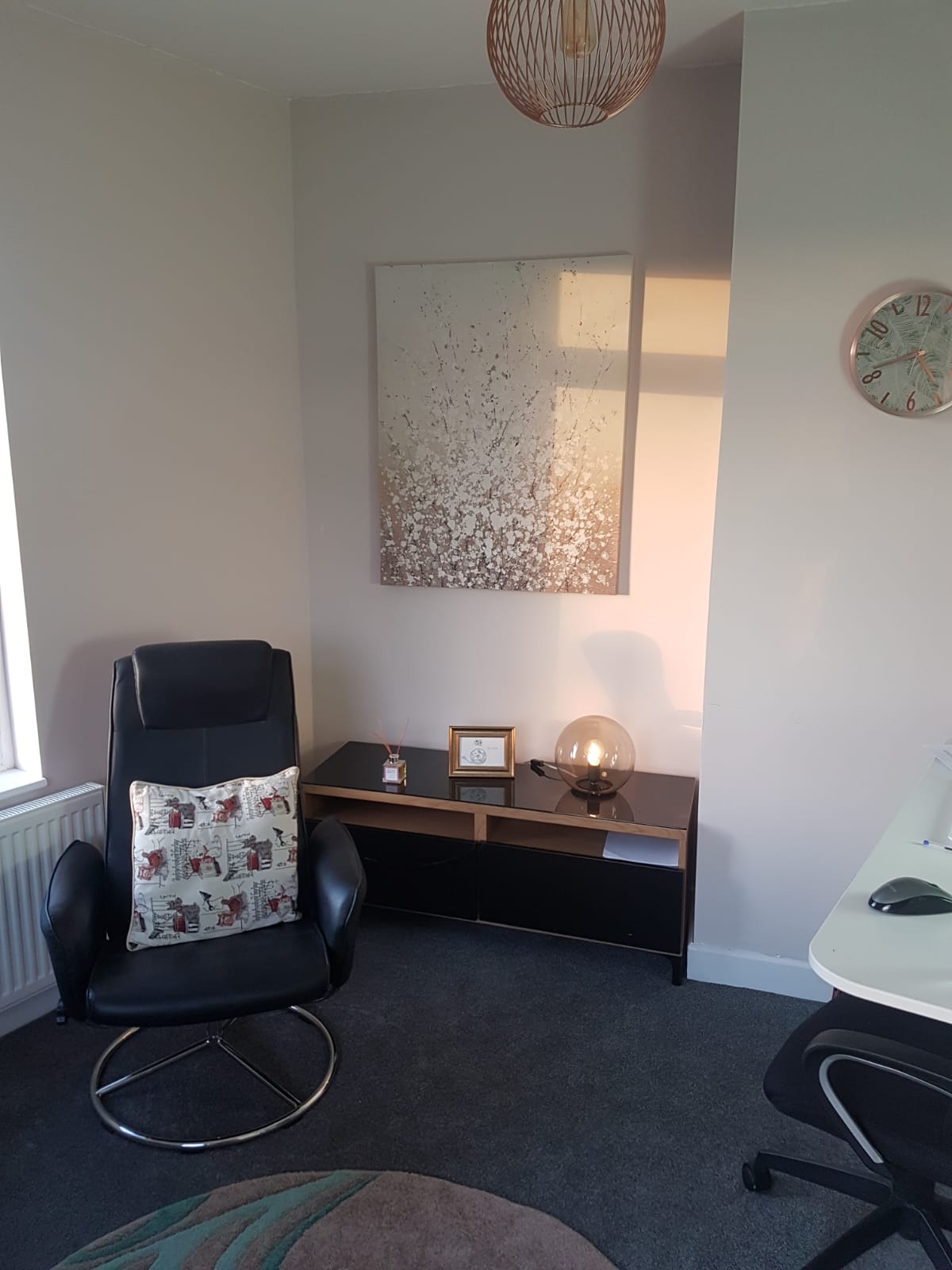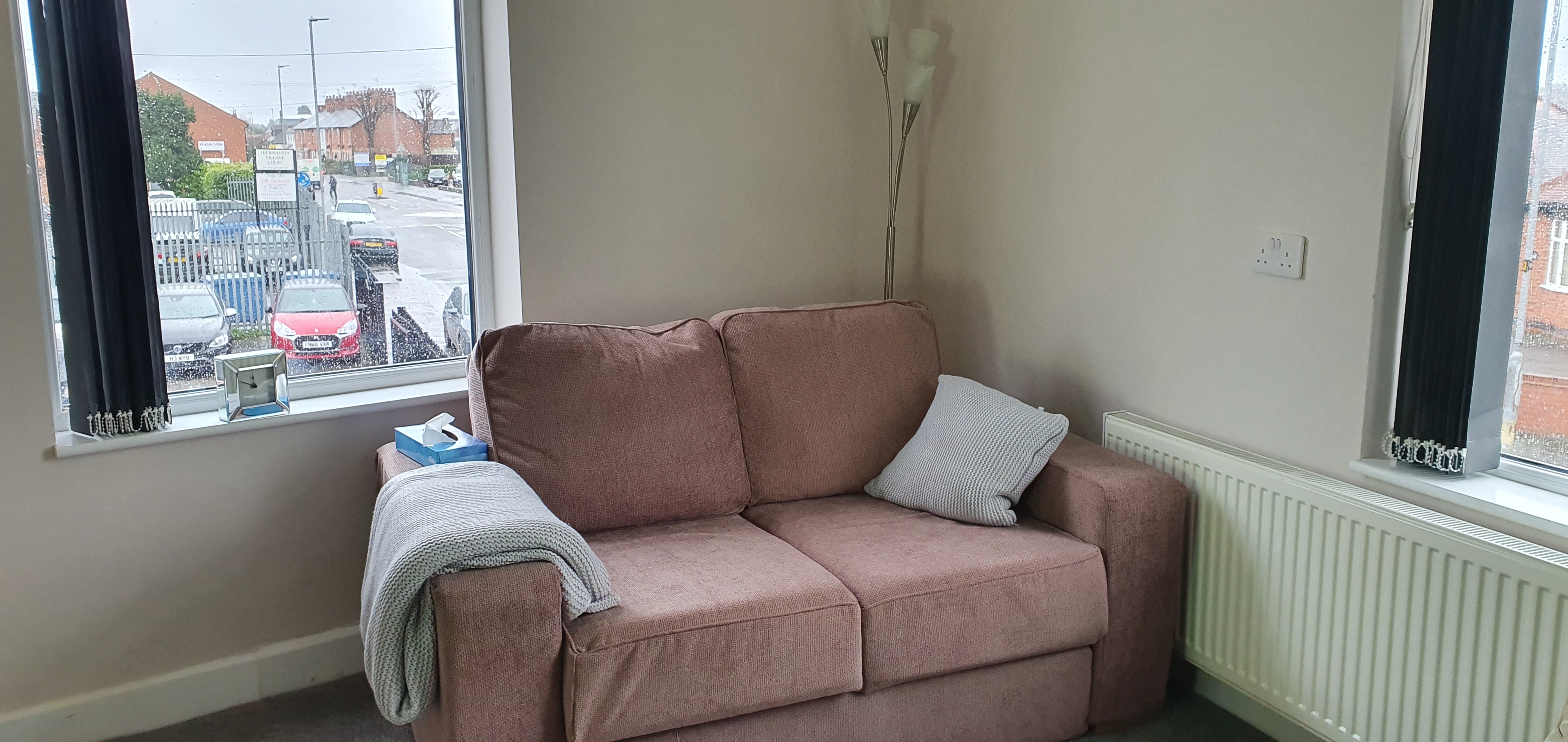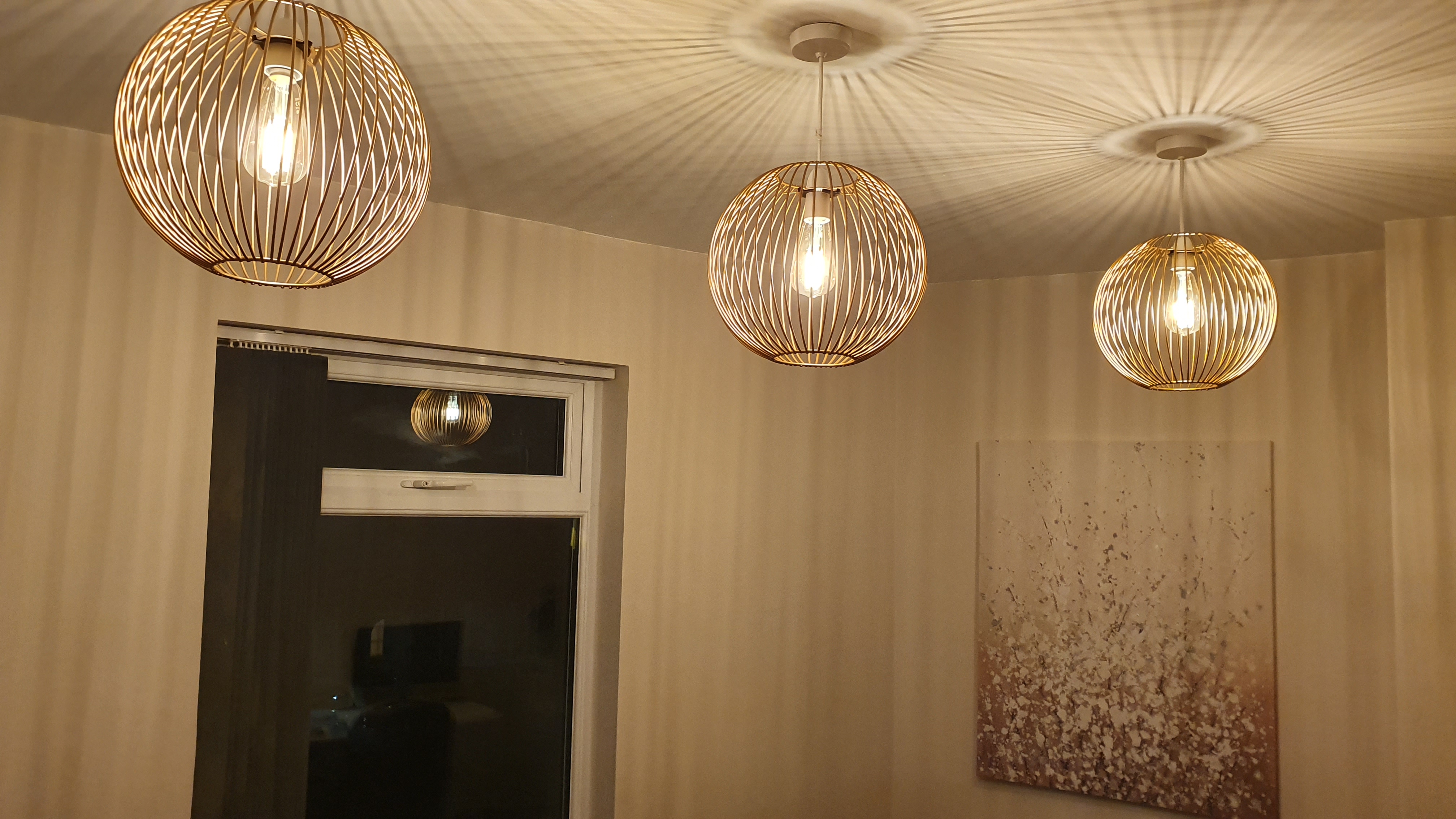 Our rear room is cosy and inviting with 2 reclining gorgeously comfy chairs ideal for one-to-one talking therapy.   This bijou room has a special reduced rental rate of £14 per half day and £21 per full day.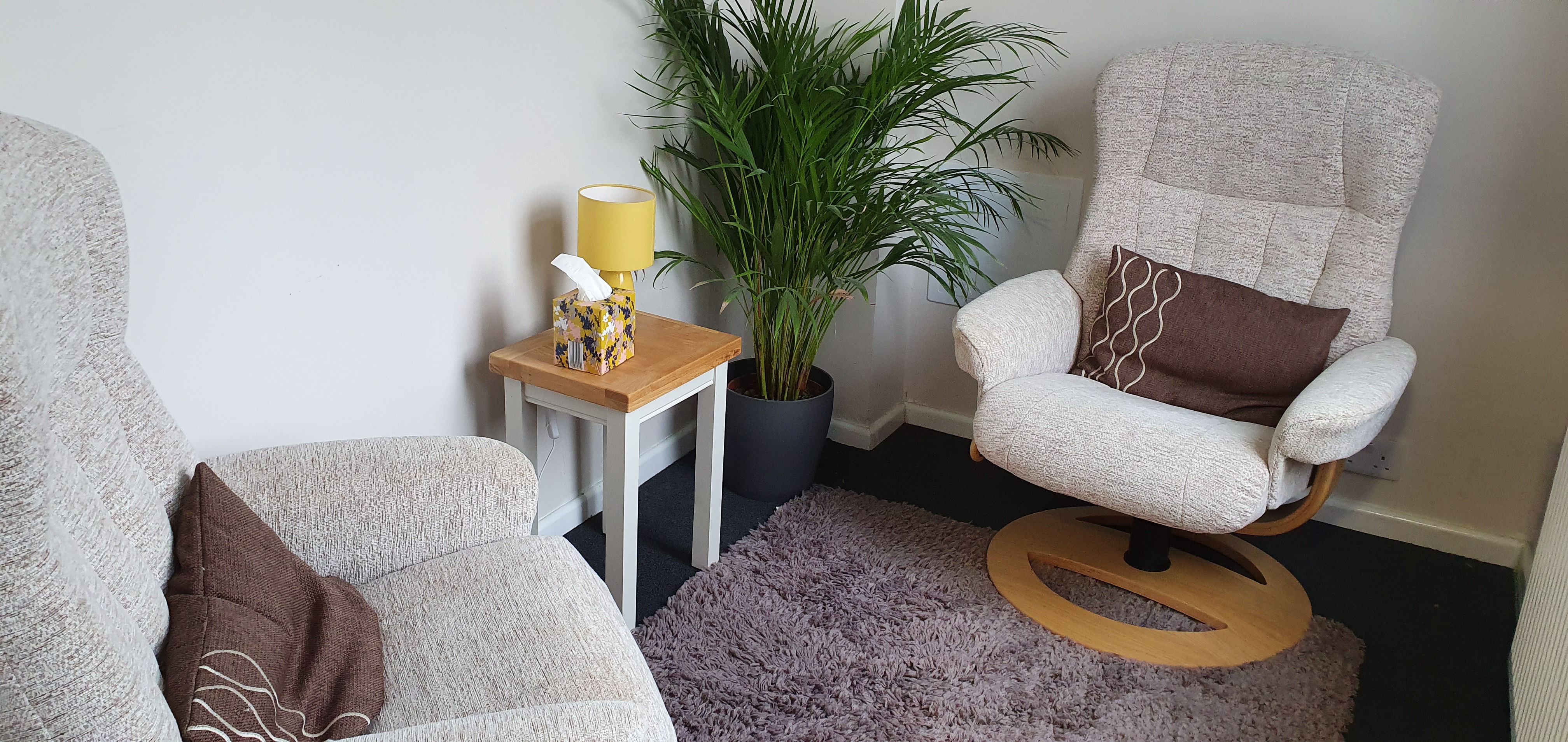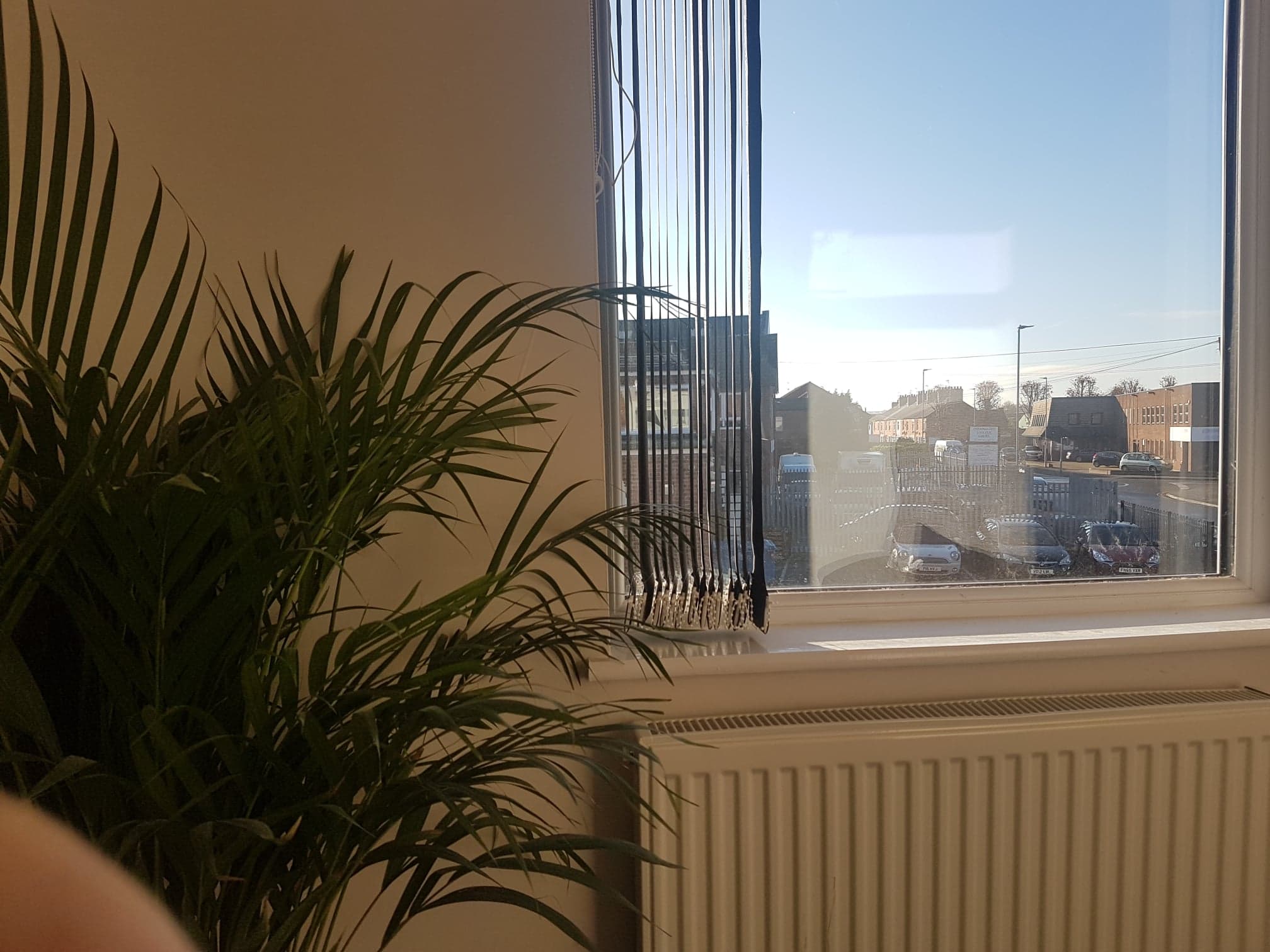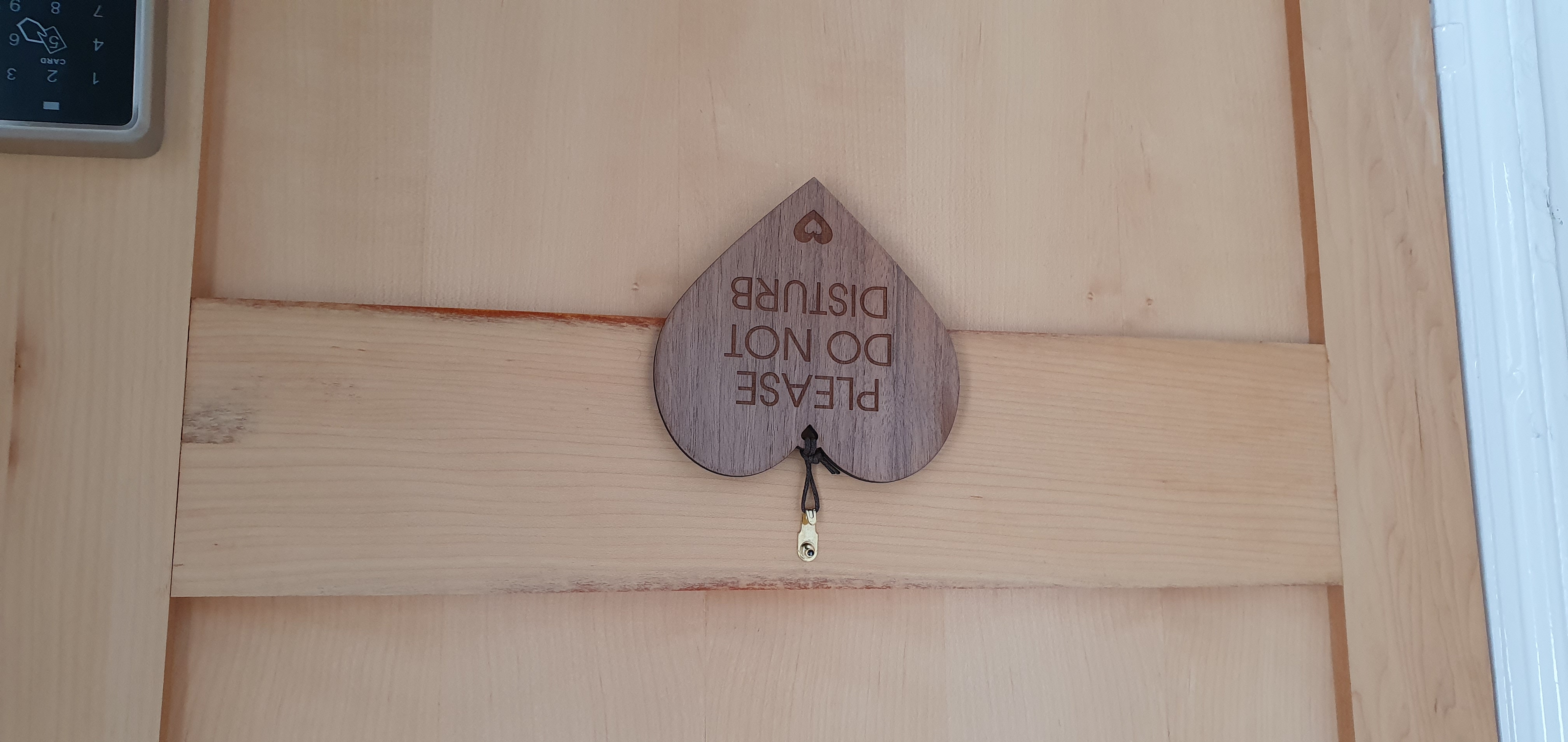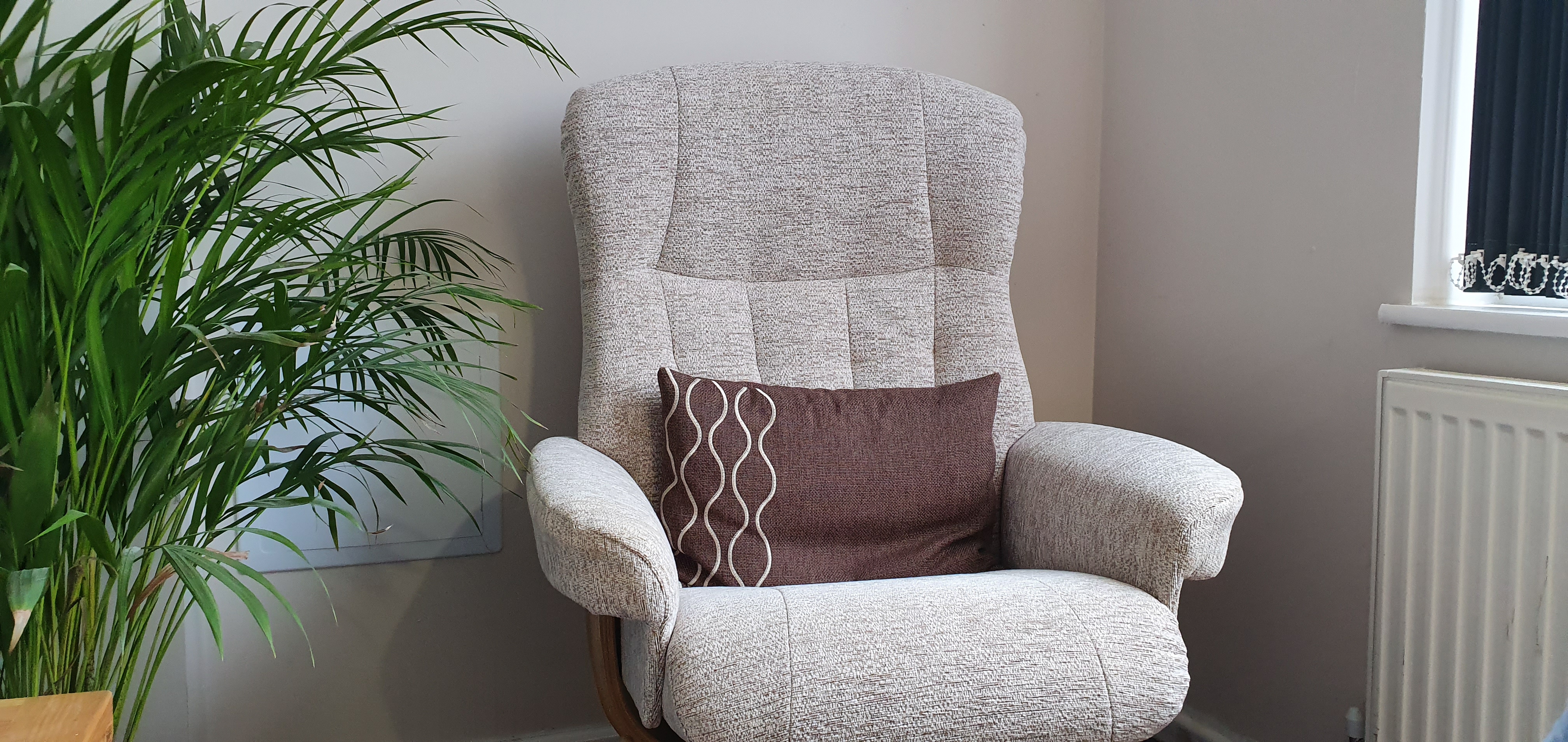 Our middle room upstairs is our latest room with sofa, armchair and desk/desk chair and includes some stunning wall art.  This room is ideal talking therapies for individuals or couples/families and is already proving popular.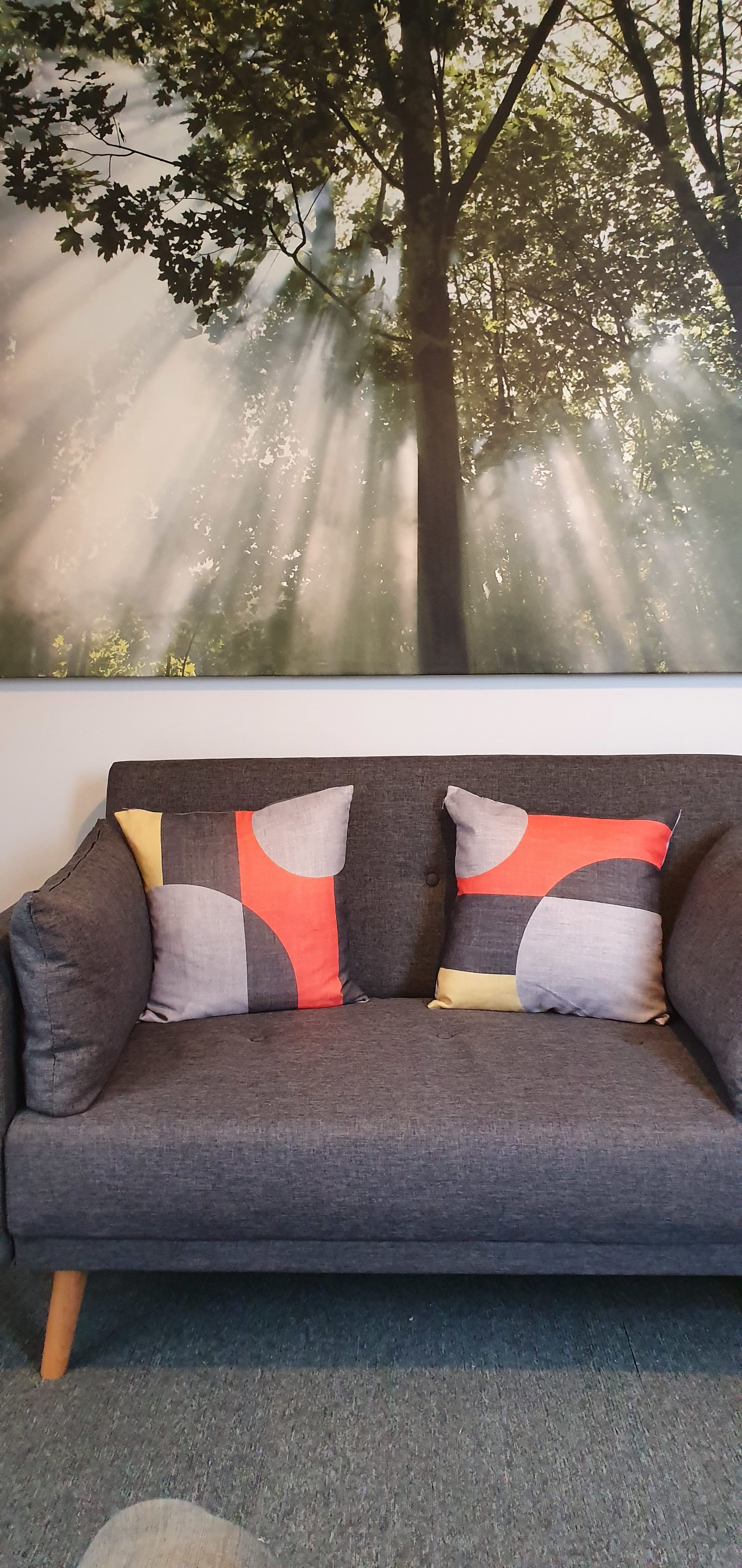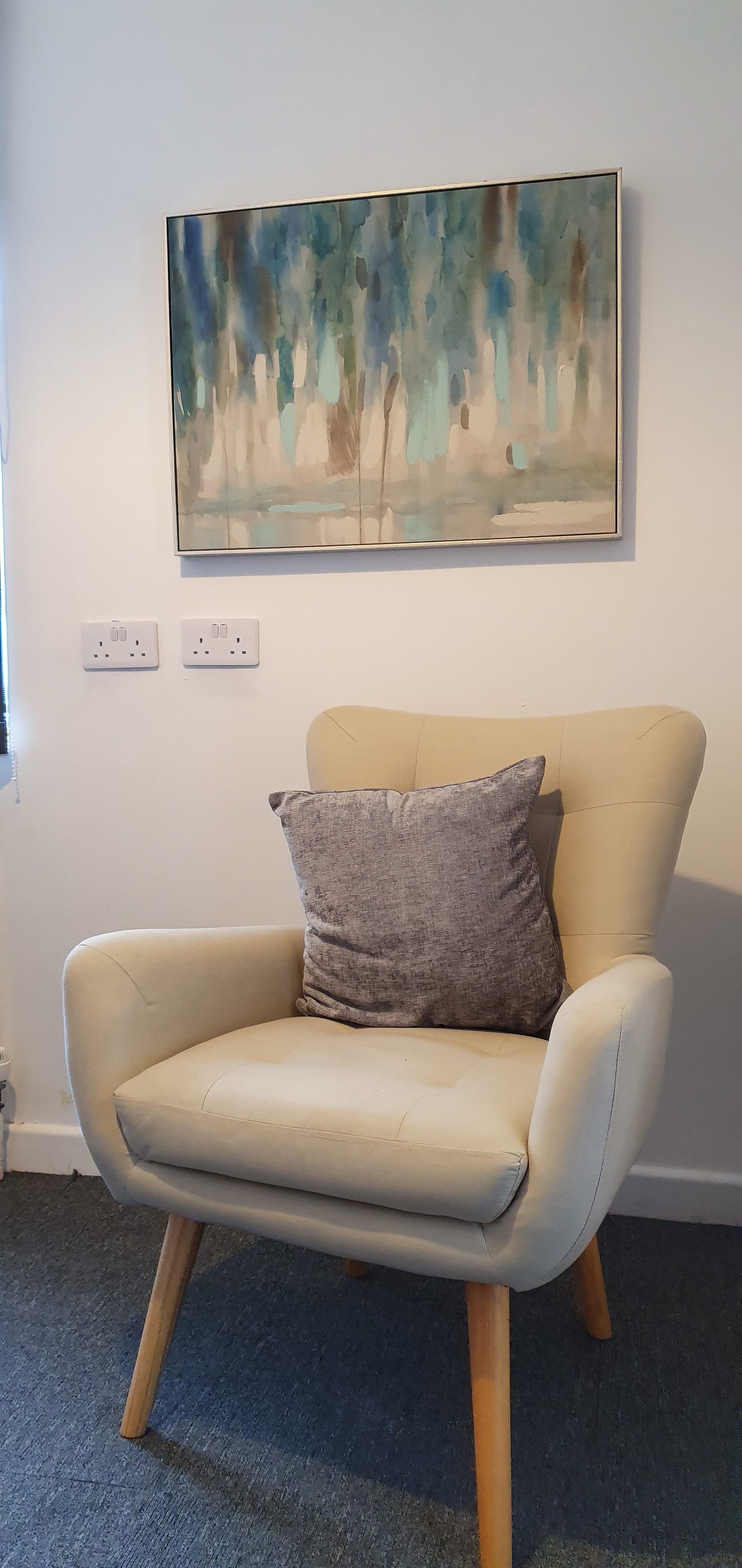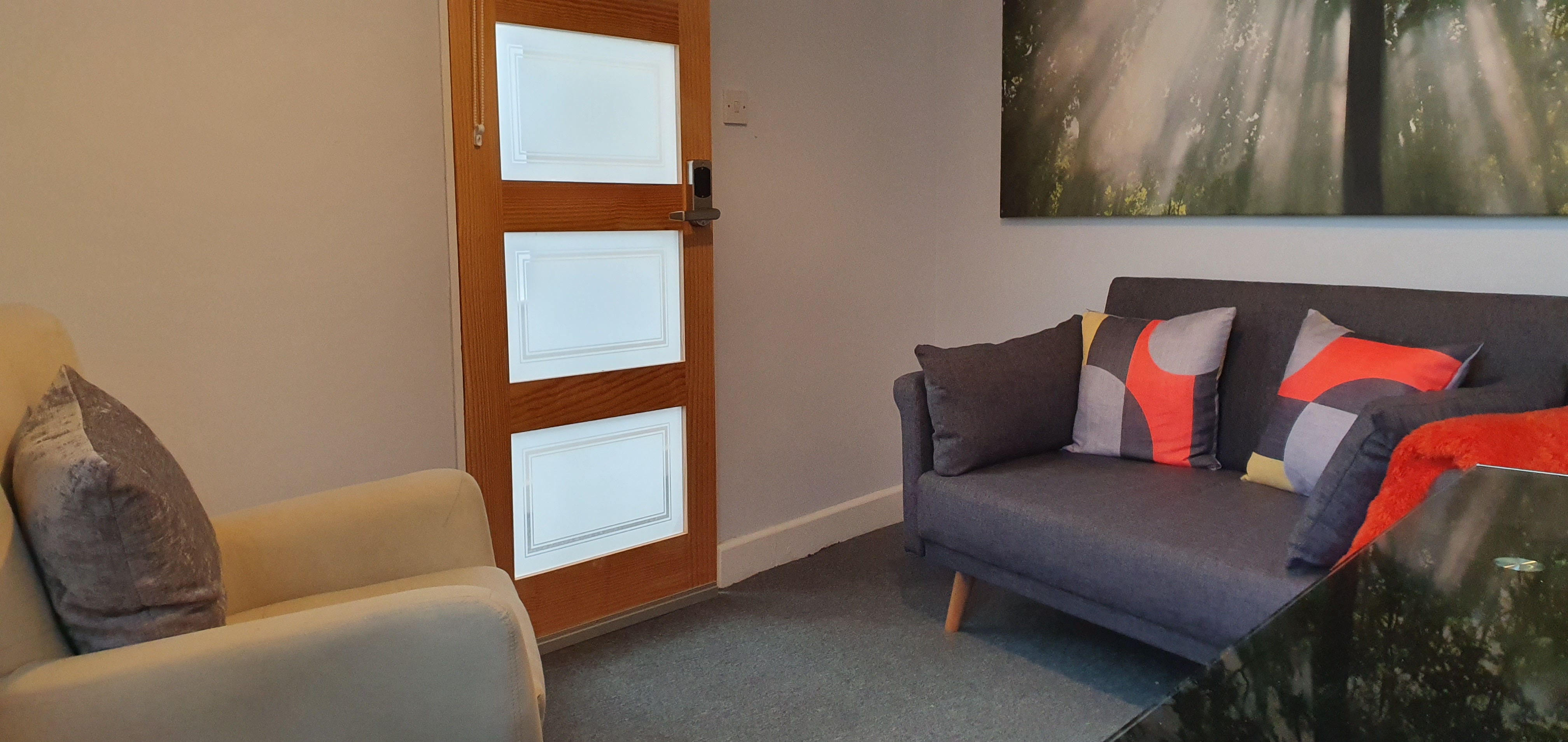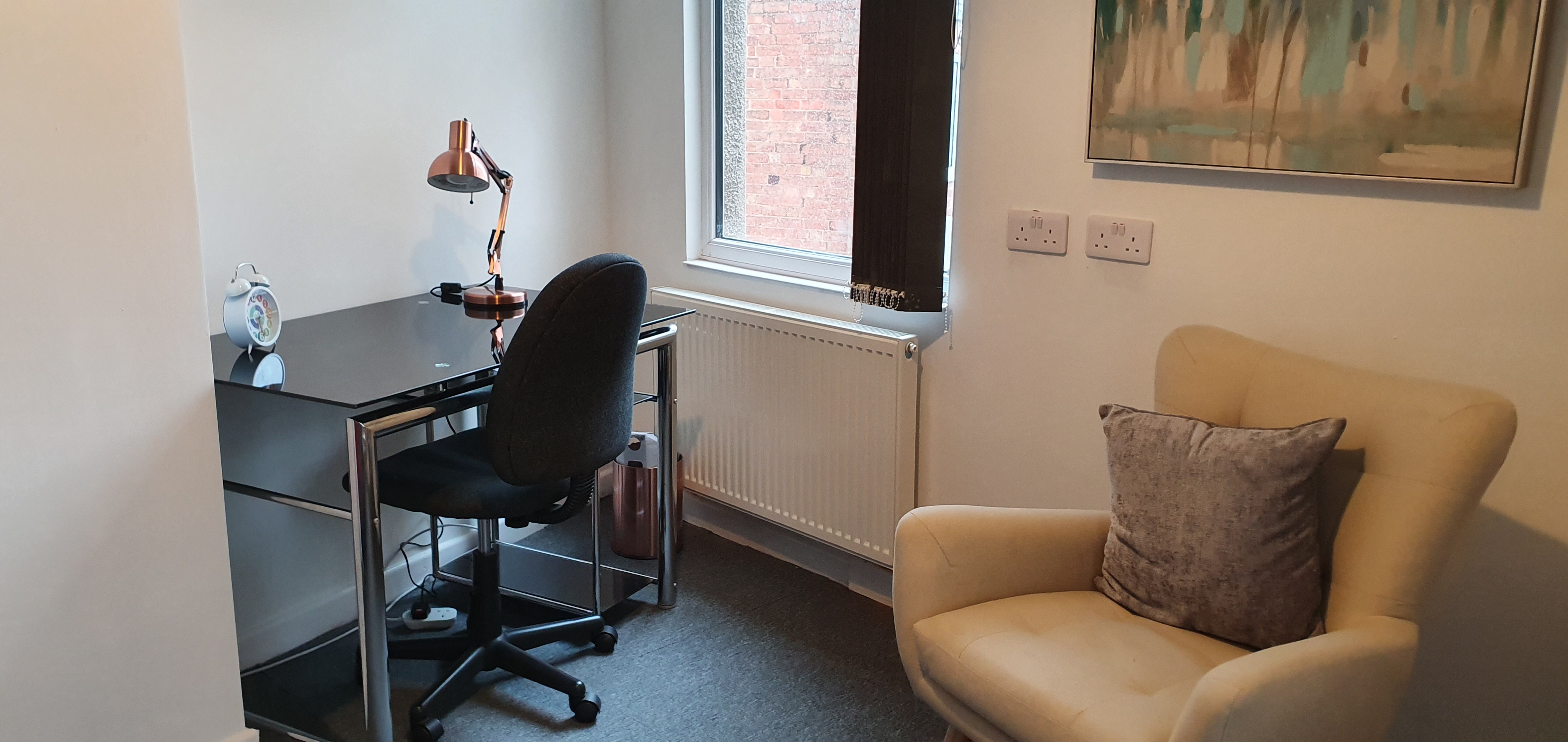 Our welcoming reception with its Scandi feel provides waiting and water facilities for your visitors.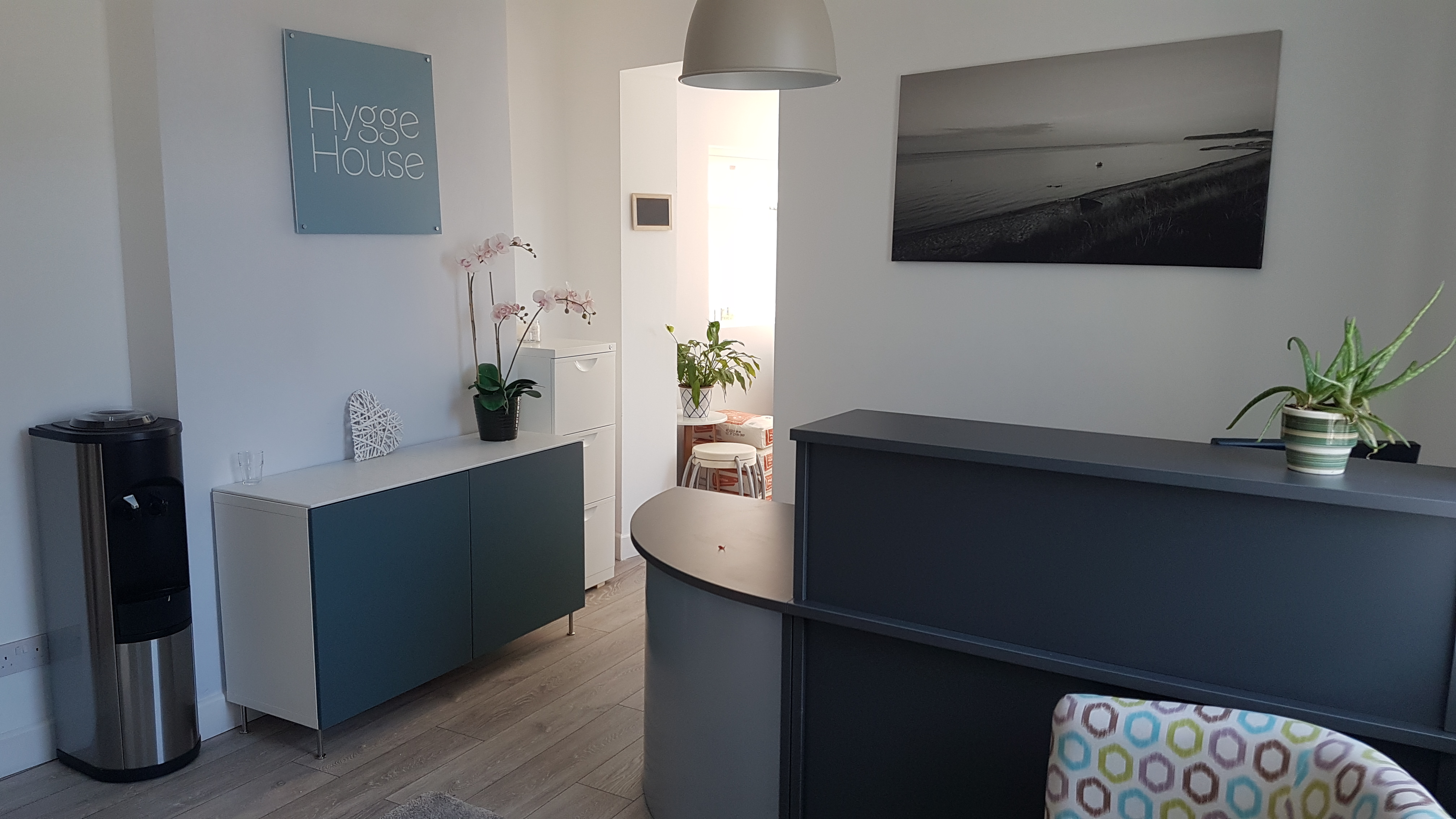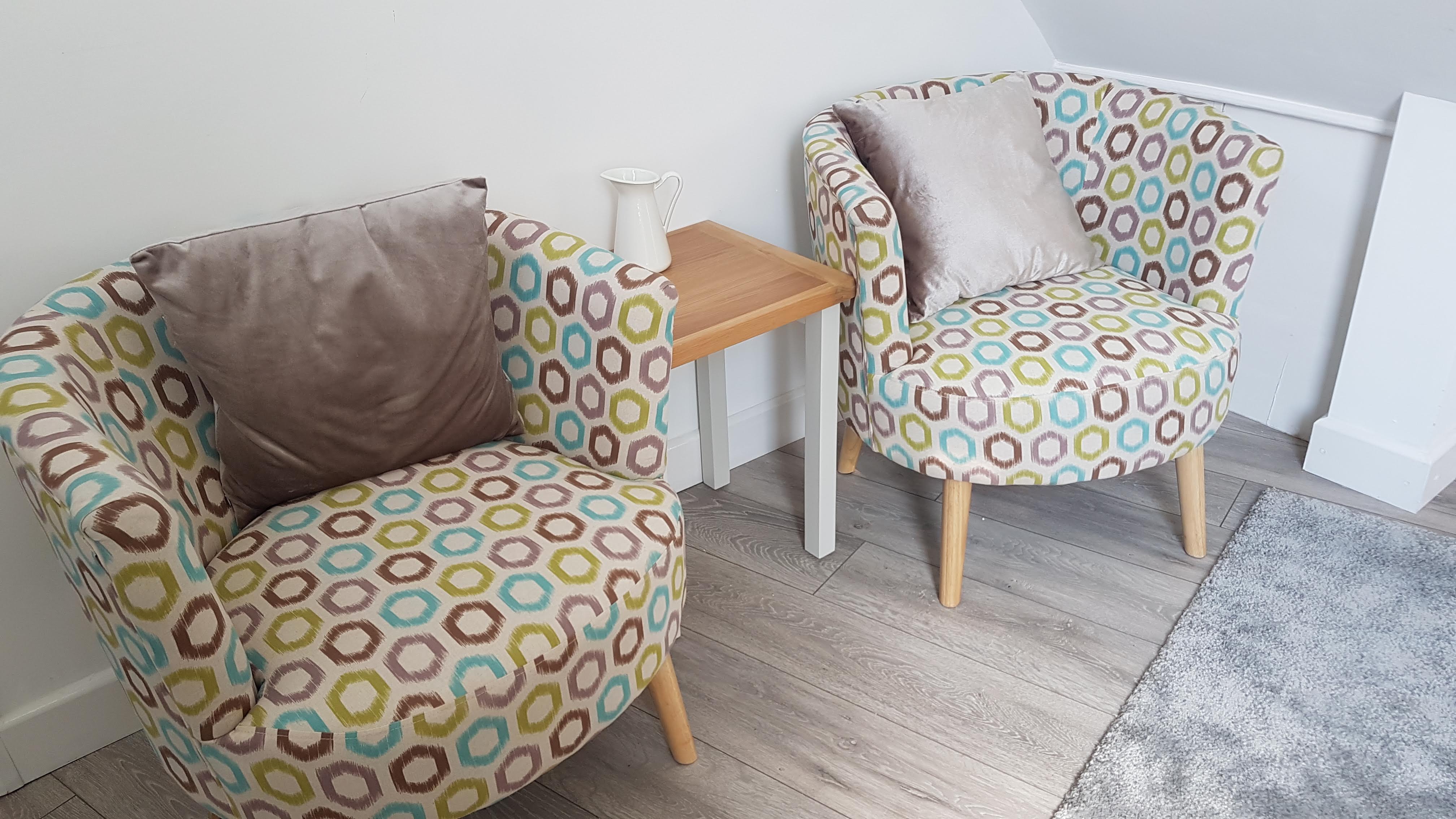 The kitchen is a lovely retreat for our therapists with fridge space, microwave, toaster and kettle.  Tea and coffee is provided.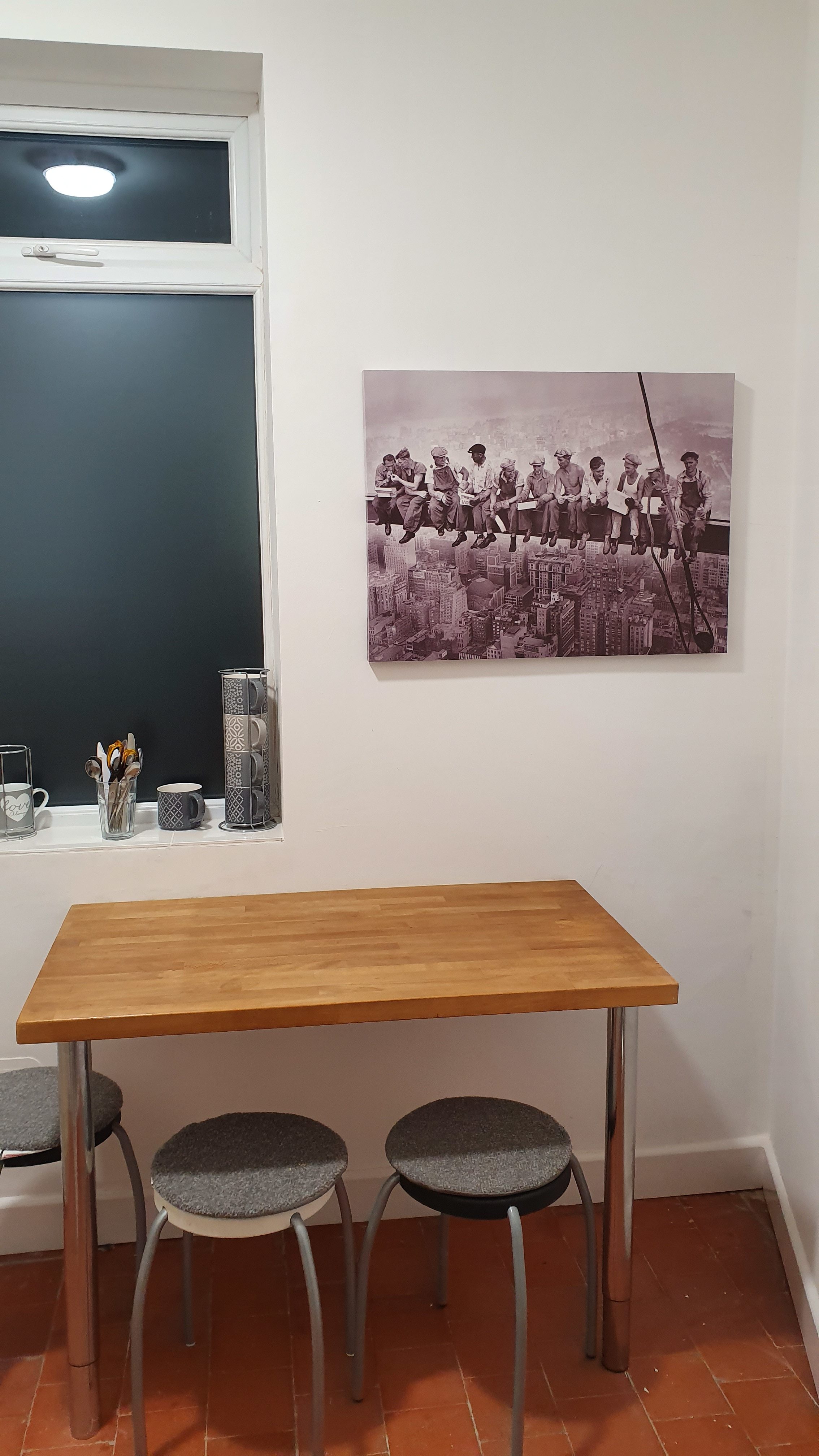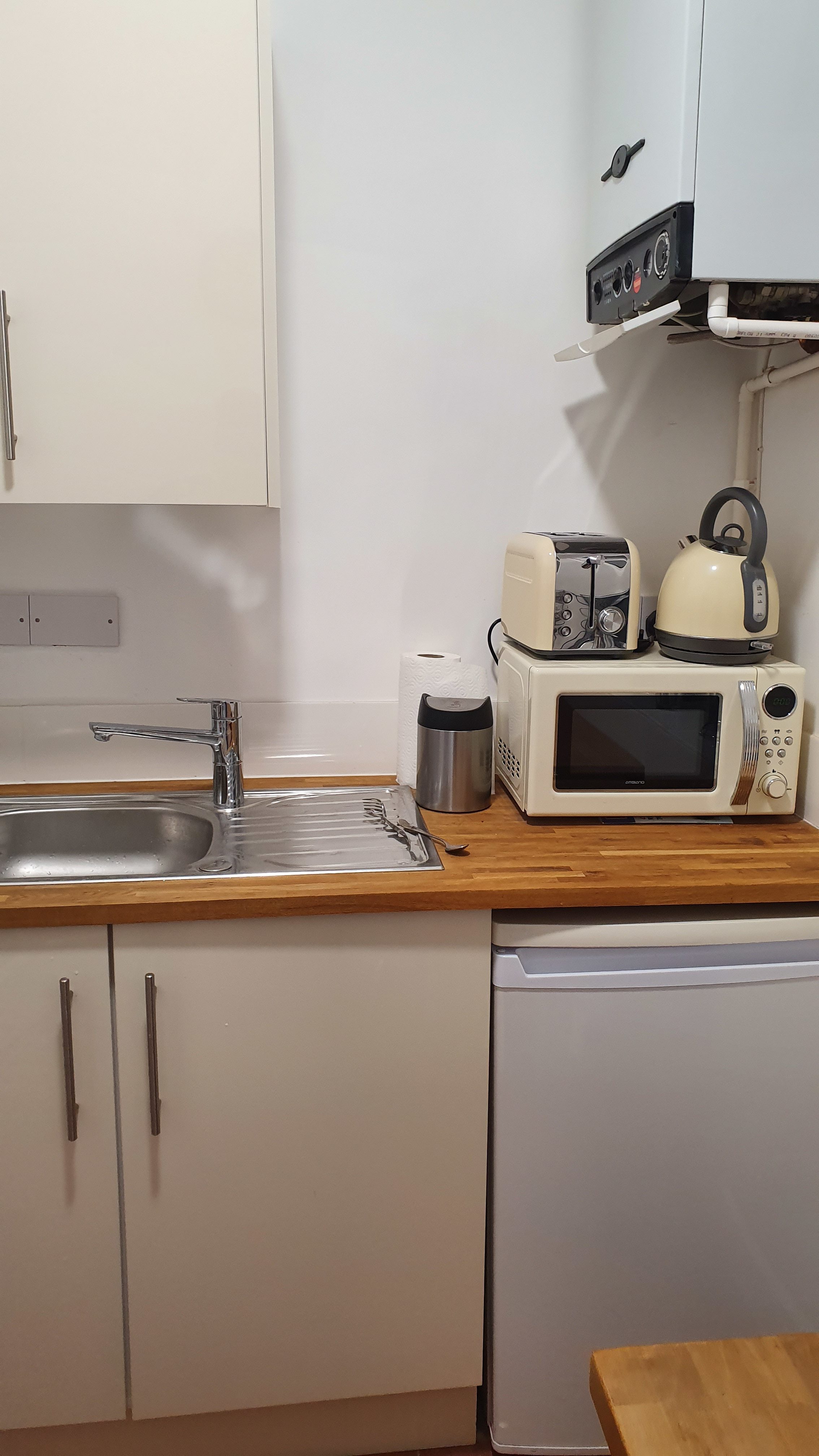 Time Slot
Jasmine Room
Lilac Room
Forest Room
Copper Room

Session

Monrning (8.30am - 1pm) or
Afternoon (1.30pm - 6pm) or
Evening (6.30pm - 9.30pm)

Day

Morning/Afternoon (8.30am - 6.30pm) or
Afternoon/Evening (1.30pm - 9.30pm)

Full Day

(8.30am - 9.30pm)